The Right Haircut Makes All the Difference for Confidence and Style! The right haircut can enhance our features and bring a fresh vibe to our appearance.
Moreover, when getting a haircut that aligns with the natural texture of our hair, it provides us with ease in care, quicker styling, and reduces hair damage.
Discover below the haircuts recommended by the hair experts at bamhairsalon, tailored to each hair type, making the most of the latest trends for a modern and effortless look.
For straight hair, the bob haircut is ideal.
This classic cut is easy to style and highly versatile: with a simple blow-dry, you'll achieve a sophisticated straight bob that emphasizes clean lines. If you want to add movement and freedom to your look, the wavy bob is also effortless to achieve, even if you're trying it on your own!
Also, a haircut with bangs is perfectly suited for straight hair, as you won't need to spend time styling them every day.
Of course, you can definitely maintain your long hair and add bangs. But if you're feeling more adventurous and love changes, you can try a bob with bangs!
If you have curly hair, then you're in luck, because there are plenty of exciting options for your haircut!
Short Haircut: Simplicity and Style
A Short Haircut is Always in Style and Radiating Confidence. Opt for a pixie or boy cut for effortless style, quick drying, and controlled volume, giving you a sense of freedom.
Layered Haircut: Adding Volume Control
Natural curly hair calls for a haircut that accentuates its unique texture. A layered haircut for curly hair is a great choice, allowing us to easily remove or add volume where desired to achieve the perfect and unique hair shape.
Bangs also enhance the natural wavy texture, beautifully framing the facial features.
Wavy hair stands out for its natural movement.
The ultimate haircut for you with wavy hair is a layered haircut with textured ends, also known as a Shag Cut.
Shag haircuts are a fantastic match for naturally wavy hair, essentially designed for this hair type. Once again, styling and hair care become effortless, requiring minimal time investment.
No matter the length you choose, whether it's long, medium, or short, if you have wavy hair, adding layers and plenty of shaggy ends will let you embrace your hair's natural beauty!
No matter your hair type, the most important thing is to choose a haircut that enhances your natural beauty and boosts your self-confidence.
If you're interested in wearing your hair in its natural state, take into consideration your hair type before choosing your haircut.
At the end, the hair experts at bamhairsalon will create a personalized haircut just for you, tailored to your preferences and style!
Shag haircuts resurfaced already in 2019 through celebrity looks. But it went viral thanks to Tik Tok's hit sound "girl, don't do it, it's not worth it..." especially with DIY cuts inside the quarantine.
For the daring girls who love fashion style, the shag hairstyle came to complement their image with softer or more extreme versions of it.
But what is a shag haircut?
It is the cutting of the hair in various lengths with layers keeping the hair full and voluminous at the top of the head, (hence the characteristic intense fringe that we often see in these haircuts) and the tufts are thinned having that shaggy look.
There are many names for the shag haircut that have changed through the years since the 70s and 80s.
The names that we see used for this haircut style today are also the mullet and wolf cut and the differences lie in how extreme we make our haircut.
For the daring fashionistas the mullet is the ideal choice but for those who are somewhere in the middle, the wolf cut is what they are looking for.
In reality though, we wouldn't want you to think in names, but rather have great communication with your hairdresser so he gives you the best shag cut option for your hair type.
Below we present a variety of shag haircuts with their names for your inspiration.
1.The Modern shag
2. Bob Soft Shag
3. Modern Wolf Cuts
4. Mullet Cut
5. Pixie Mullet
6. Multi Colored Wolf Cut
"Your style is a language, undoubtedly a form of nonverbal communication."
Did you know how your haircut and hair color is the first thing that defines who you are?
Defining your personal style is a highly significant process, but it starts with embracing a fundamental factor.
And that is that your style is a language.
Style is a form of nonverbal communication,
which we engage in all day, every day, whether we realize it or not.
Our goal is to assist you in expressing your true self and personality through your hair style.
Let us inspire you to remain unaffected by beauty standards.
But to do what fits you.
Our goal is to make sure that with the hair we create, you take control of this message, so you can use it to your advantage.
Through the process of consultation, diagnosis, and recommendation, we help you unlock your true, authentic personal style forever.
So think about the energy and emotions you want to convey about who you really are.
Are you revolutionary, confident, strong, daring, playful, warm, cute, approachable, badass, relaxed?
By combining these personal characteristics of yours with the style you love, the time you have available in your routine, the quality and quantity of your hair, and even your budget,
you will not only find what suits you, but you will also remain perfectly true to your style without much effort.
low maintenance hair for an affordable and stylish look
colorful hair and a playful mood
Hair with a special cut for trendy gals
Bold haircut for bold girls
Hair with a sexy mood and confidence
Hair with an elegant style and a Parisian air
Hair with a Boho Mood
Did You Know? The Solution to Making Thin Hair Look Thicker Is a Haircut!
If Done Right, a Good Haircut Can Create the Illusion of Fresh, Natural, Effortless Volume
This Happens Because the Weight Pulling Your Hair Down is Reduced, Resulting in Hair Being Naturally Lifted from the Roots Even Without Much Styling.
The look of thin hair can be dramatically changed by the power of the scissors. For your eyes only, we demonstrate some miraculous results of haircuts on thin hair that we have created at bamhairsalon.
The Benefits
of a haircut for thin hair are 2. Maintaining any style and 'filling in' visually the hairline without appearing bald spots on the head.
Thin and falling hair can be the result of many factors - it could be hereditary, caused by changes in diet, Covid, or even aging, just to name a few.
Therefore, if you have thin hair, don't worry because you're not the only one!
And, of course, you can mimic fuller hair with the right haircut, combined with the appropriate care and styling products.
Haircuts for very thin hair with a tendency to thin out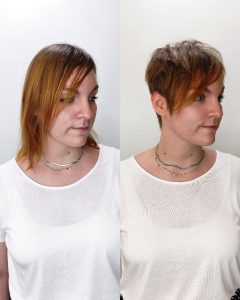 "The look of thin hair can be dramatically changed by the power of scissors"
A strategically cut layers haircut can give volume to the areas you want if you insist on keeping the length of your hair.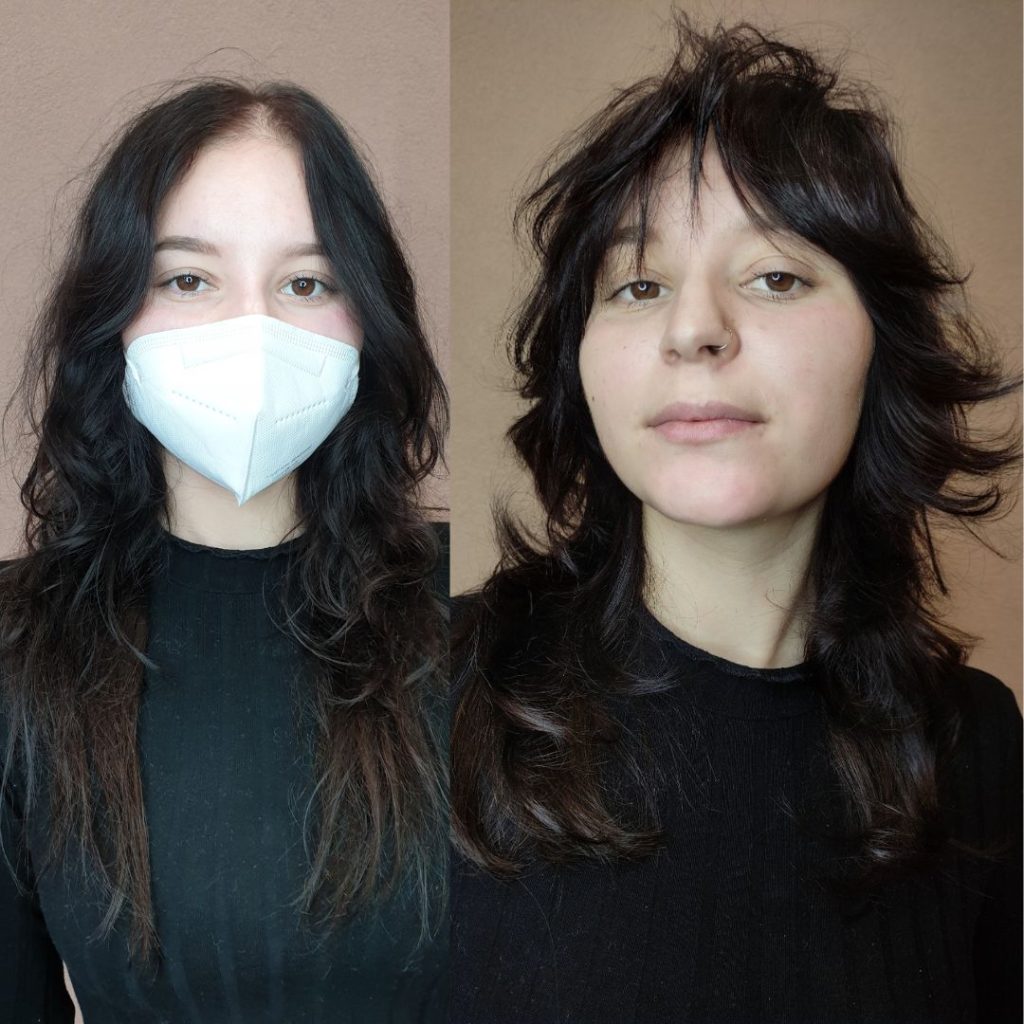 Pixie haircut on thin hair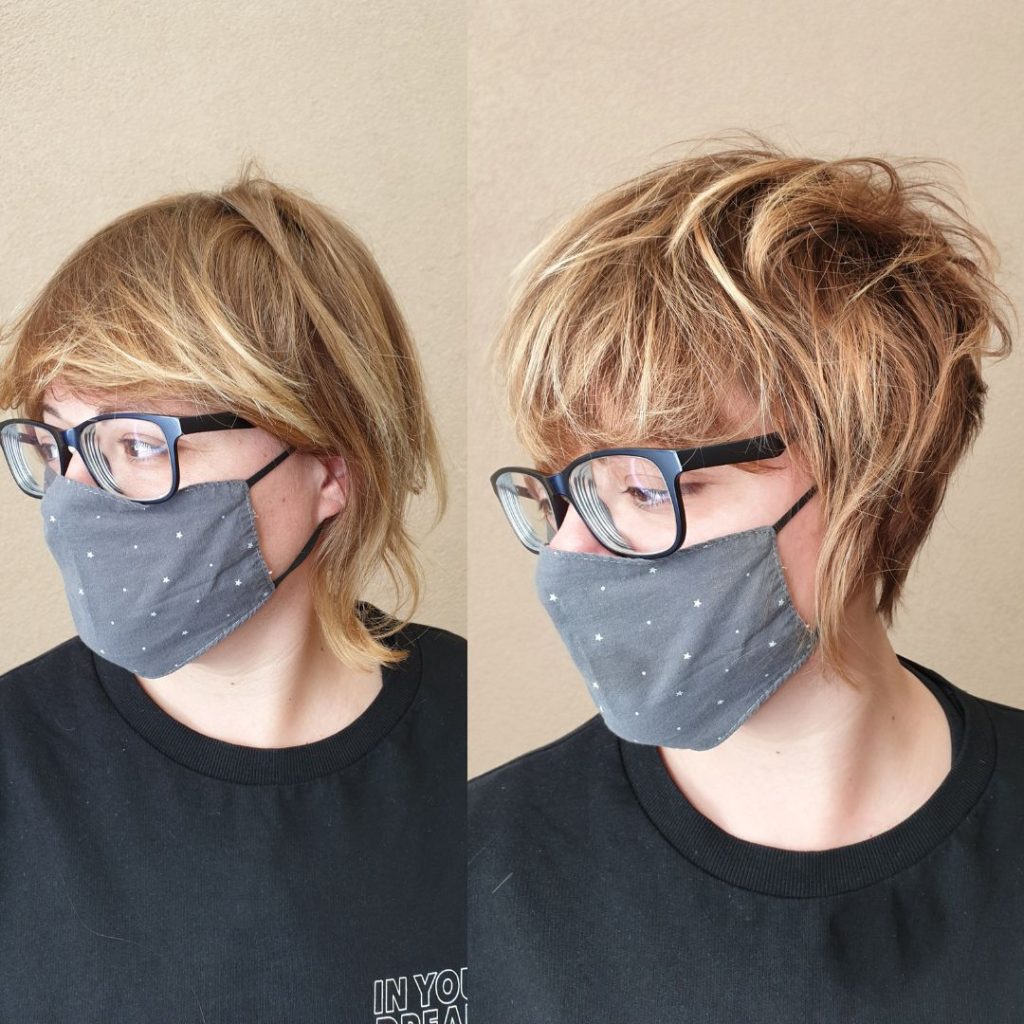 Bob Haircut on thin hair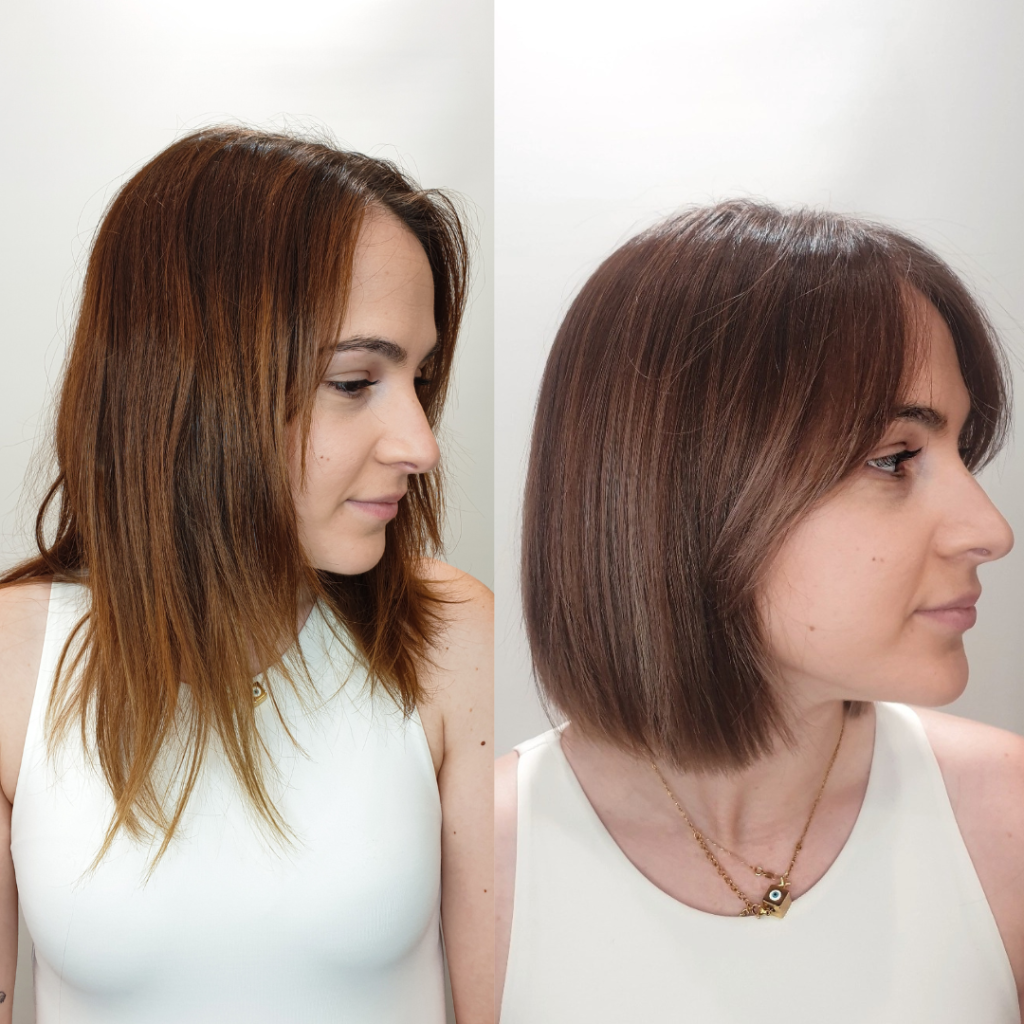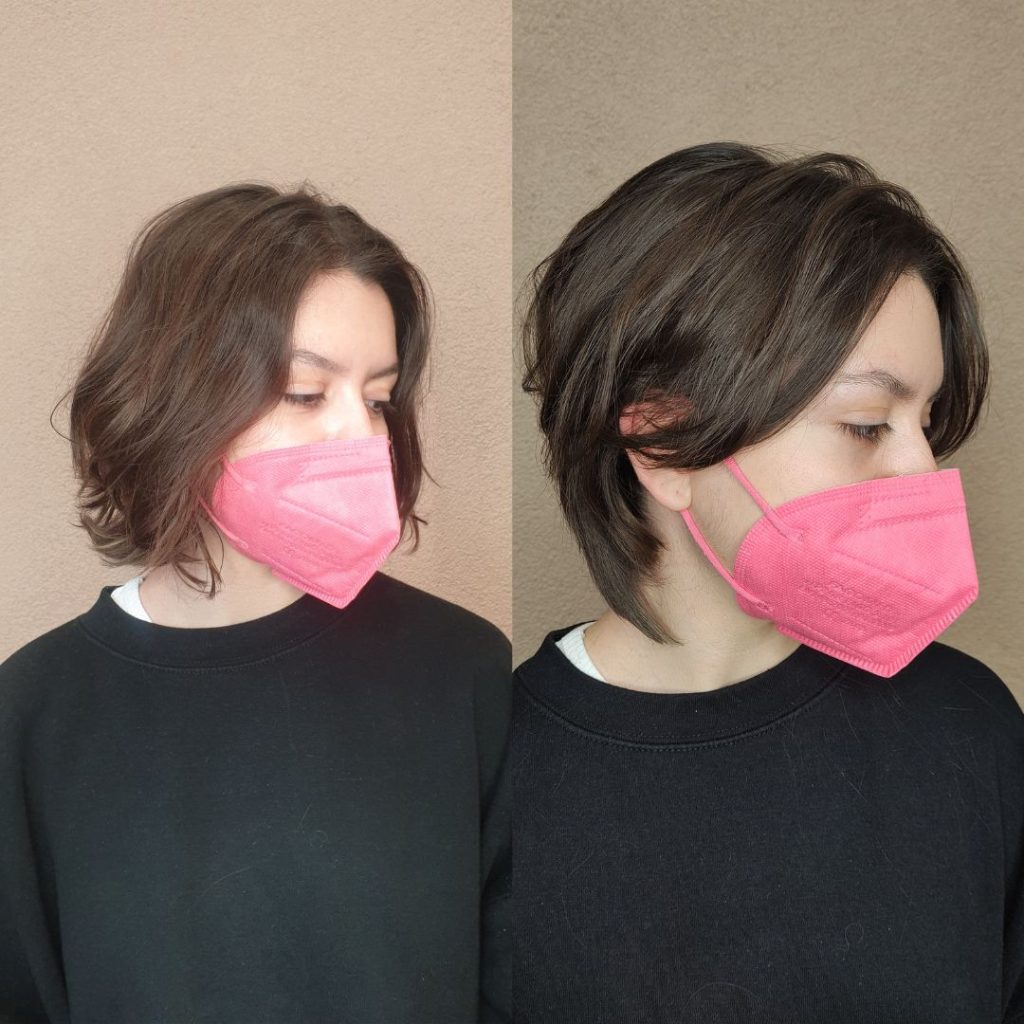 The role of styling in thin hair
The kind of haircut for thin hair should match your hair type and we should talk about how you usually style your hair.
Hairstyling is essential to make your haircut look great, but also to make your hair look thicker and more voluminous.
If you're into styling and enjoy creating beautiful hairstyles, you can keep your hair longer to have more options
If you're not really into styling and don't have much time for it, shorter hairstyles like a pixie cut can be a great solution. It helps you rock your signature style without needing to spend a lot of time on hair styling
---
Hair with layers is a polarizing topic.
Many women who have tried it in the past don't bother to try it again easily.
On the other hand, we see the younger generation opting for shag and mullet cuts, fully embracing this new look that appears incredibly cool and modern. These cuts are built on a foundation of bold layers in the hair
But is there a middle ground? Something that will bring freshness, movement, and volume to your hair without requiring time-consuming and demanding styling?
Of course, there is! It's called invisible layers (hidden layering, invisible layers).
It's the way to effortlessly upgrade your hair look while keeping their length, without making it obvious that the hair has been cut into distinct layers.
The really positive thing about invisible layers is that they are adaptable and flexible according to your hair type and, of course, your desires!
Depending on how much styling you want to do, they can go unnoticed in a sleek ponytail or even worn freely, and then be enhanced with texturizer to add texture for a sexy look.
The benefits that invisible layers can offer are different for each hair type.
For thin, straight hair, the subtle invisible layers will add volume, texture, and movement to the hair without being noticeable when the hair is worn naturally.
In a styling with waves, the hair will appear more voluminous and effortlessly sexy
For thicker, heavier hair, invisible layers will remove weight and give shape to the hair.
By choosing the right products, you can achieve a natural wavy look using just your fingers, or even a smoother, sleeker look with the use of styling tools. Whatever you choose, layers will help you to have flexibility in your hairstyles.
Another advantage of this style is that it instantly defines the face and brings all the attention directly to the cheekbones.
The way the hair frames the face can completely change the overall shape of your face.
It is recommended by the hair experts at bamhairsalon that you ask for a light layering around your face. The most fashionable version of the haircut is when it starts at chin height, as it creates angles on the face.
Women get bangs because they want to switch up their hairstyle without committing to a complete haircut or simply because they want to add a touch of flair to their style.
Of course, the latest hair fashion trends are bringing back bangs!
More and more women are daring to cut bangs or fringe in their hair again, and this trend will continue into 2022 !
Are you also considering taking the step of cutting bangs? You've probably heard rumors that they don't suit every face shape...
That's a myth. Bangs suit all women, depending on the type of bangs in relation to the face shape
One thing to consider as a fact when it comes to getting a bangs haircut is that they can make you look younger, and of course, depending on your hair type, they might require some effort in styling
So, if you don't have the easiest hair to manage, you might need to invest a bit more time in styling, but that's about it!
Below we've got 7 different bang styles you will definitely love!
1. The French Girl Bang
Named after the elegance and style that comes with it.
These bangs are dense and slightly sloppy.
They can also be strictly straight-cut at the ends for a more statement look.
2. The Flirt Style Bang
Or Thin Bangs.
A safe choice, as you can start with sparse bangs to see if they suit you! They are easy to manage and can be worn swept to the side or with a middle part very easily, in case you regret it and want to grow them out!
3. Baby Bangs
These are the very short bangs that can end in asymmetrical or in a straight, blunt line.
They add a lot of character with intensity to the style, but few women feel comfortable enough to pull them off.
Baby bangs can emphasize the style for fashion-forward individuals who love extreme hair or, on the other hand, for preppy individuals. They are ideal if you have a small forehead!
4. Brigitte Bardot Fringe / Bangs
Or curtain bangs.
Here we're talking about long bangs that reach the height of the cheekbones and are worn with a middle part, just like Brigitte Bardot used to wear them!
5. Shaggy Bangs
A combination of curtain bangs with bangs that are "thinned" at the edges
6. Side Fringe
Side worn bangs. If you usually part your hair to the side, this bangs style will make things easier for you, as it's very manageable in terms of styling. It's also easy to grow out again if you decide, and of course, it effortlessly refreshes your haircut!
7. Curly bangs
We would never forget curly hair girls!
Curly Bangs on curly hair are making a comeback for 2020, and honestly, it's the coolest and easiest way to embrace your hair's natural texture with confidence. You'll frame and enhance your facial features effortlessly at the same time!
Since the summer break has come to an end and we've officially stepped into fall, we've put together a fall hair care bucket list for you! Get ready to check off all the things you need to do to take care of and style your hair this season.
I want: Keratin Treatment - Keratin Botox
If you postponed treatments like keratin or hair botox due to the summer, now is the time to prioritize smoothing your hair and reducing frizz. Get ready to kickstart your work and responsibilities routine with sleek and manageable hair!
You'll significantly cut down your styling time, giving you more room to tackle your busy daily life.
I want: Haircut Refresh
The time has come to give your hair a therapeutic trim at the ends to bring vitality and health to your hair. Combine it with the curtain bangs you've been thinking of trying for a while.
It's the perfect time to try out this hot look, especially now that the hot weather is over. This will determine if bangs are something you want to keep for the rest of the season as your new signature look.
I Want: Quality hair routine
Summer is gone and so are all the summer hair care products.
Create a new, minimal hair routine focusing on the needs of your hair.
A Good Quality shampoo, conditioner and hair tratment are the absolute essentials.
Finally, invest in good quality products and reduce waste in terms of money, time, and space on your bathroom shelves.
I want: Pumpkin Spice aesthetics
Pumpkin spice lattes and butternut squash soups are the must-have flavors of fall, so why not let them inspire your new hair color as well?
Give your blonde balayage a quick refresh by using a toner in copper or ginger shades. It's easy to go back to the blonde you love as the shade will fade over time and will reveal your favorite blonde again!
I Want: Hair Styling
Isn't it wonderful to have well-groomed, well-combed hair?
How we present ourselves to the outside world has a significant impact on our psychology.
Part of your overall styling is also the styling of your hair, as many times a nice outfit alone isn't enough.
So, play around with accessories, low buns, and braids in your hair to complete your style.
I Want: Organized appointments at the salon
Always book an appointment for your next visit at the hair salon during each visit, as advised by your hair expert.
Scheduling your appointments in advance will help ease your stress of last-minute booking, ensuring availability when you truly need it.
Summer 2021 is off to a powerful start, and after the impact of 2020 on many women's heads with failed DIY attempts for beautiful and well-groomed hair, it finally managed to bring the B.A.M. hair experts to the forefront.
As always, we generously provide our tips for easy everyday hair that will make you feel sexy and confident.
We will do the same for you today as we have haircuts to recommend for the summer of 2021.
Whether you're still struggling with a bad haircut or you're tired of your "signature" hairstyle that you've maintained for years, summer is the perfect time for a change that will refresh and upgrade your style.
The hottest weather means an airy, lightweight, breezier, and more liberating style
Below, we're suggesting bold (and not-so-bold) yet equally exciting ideas for styling your hair this summer.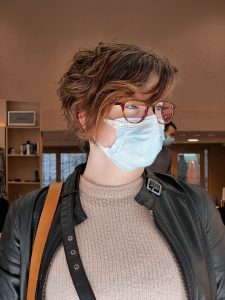 1. The New Pixie Cut
Forget what you have in mind as a pixie cut, which is an extremely short women's haircut that resembles a masculine style.
For 2021, we recommend combining the pixie cut with airy bangs, subtle tips, and feathering at the ends.
The length hitting the eyebrows gives a fresh and modern vibe, accentuating the gaze. Plus, the styling becomes a game with the numerous options it offers.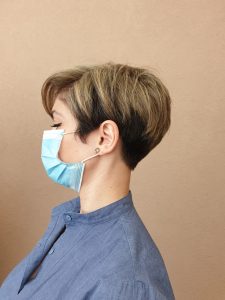 2. The buzz style pixie
Another version of the pixie cut with a more dramatic back and side part, where it is shaved.
It highlights the neck and facial features, cuts down styling time, and leaves you with a refreshing sensation all summer long!
At the front, the bangs reaching the eyebrows will maintain the femininity of the haircut. And to take it a step further, we suggest combining it with a few highlights. The highlights will add brightness, making your hair look like it's been kissed by the sun!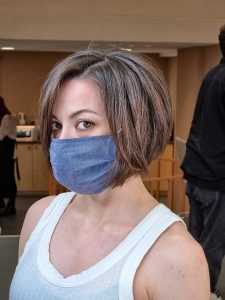 3. Timeless Bob
The timeless chin-length bob screams elegance and power for the woman who chooses it.
If you're tired of the bob that has been trendy in recent years, opt for something more classic and shorter, like a French bob.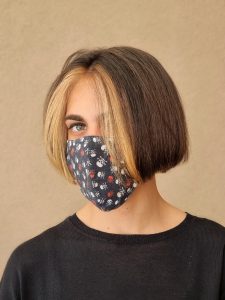 4. Blunt bob
Of course, we won't leave the modern woman who follows fashion trends out of this!
Geometric bobs are an excellent choice to get rid of your hair's length if you're looking to rejuvenate with a more dramatic hair change.
Bob haircuts have been dominating in recent years, but they will always remain stylish, modernizing women's looks.
To stand out, opt for a shorter length in your bob, reaching just below or at chin level for a unique twist.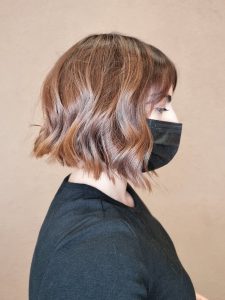 5. Layered bob
And we continue with the short bob, but in a more romantic style.
For achieving an airy and flowing bob, we recommend lightly feathering the ends, combined with subtle, sparse bangs that can be styled either with a center part or a side part, depending on your summer preferences.
Thick bangs aren't something we prefer for the summer, as they can be challenging with the heat and keeping them styled for hours.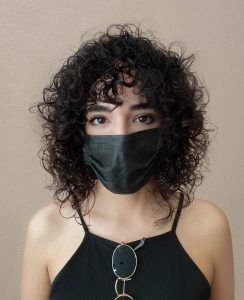 6. Layered Lob
The long bob with subtle layering on both straight and curly hair, along with a long 70's-style fringe, is the trendiest look for this summer.
The shaggy texture will add a nostalgic yet modern touch, and you won't need to cut off much length from your hair if that's a concern for you.
At this length we have a variety in styling:
From flowing waves to casually tied updos, braided buns with scarves, and more – you name it, we've got it covered! At our Hair Salon, we'll create the ultimate summer hairstyle that will make you feel like the best version of yourself!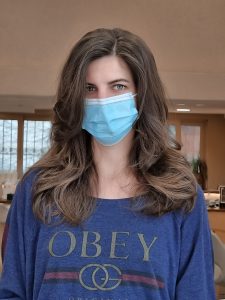 7. Long Layers
Long hair for many women means safety and sexiness.
Why not break away from the same old long hair and try out a new length? Experiment with layers for a voluminous hairstyle, with slightly flipped ends.
Adding some texture to your hair will bring movement and a summery vibe. With the right styling products, this haircut offers endless possibilities to wear it in various ways!
Σε αυτό το βίντεο διαβάζουμε τις κριτικές των πελατών μας στο bamhairsalon στο Χαλάνδρι!
Ευχαριστούμε όλους όσους άφησαν τις κριτικές τους για το κομμωτήριο μας στη google !
Είναι κάτι που μας βοηθάει για τη δική σας καλή εξυπηρέτηση και εμπειρία στο κομμωτήριο μας!
Συνεχίστε να αφήνετε τις κριτικές σας για να κάνουμε την κοινότητα μας καλύτερη!
SUBSCRIBE: https://www.youtube.com/channel/UCxiLIcO-Bl76vXahzH4_9Zg?view_as=subscriber
INSTAGRAM: BAM Hair Salon @bamhairsalon.grhttps://www.instagram.com/bamhairsalon.gr/
FACEBOOK: beauty_affects_mind https://www.facebook.com/beautyaffectsmind