Do you feel stuck in the same style for years?
Do you want to try something new or just looking for the next hair trend that will give you a fresh look?
If you don't know what to do with your hair, the following options are the hottest for 2023, remaining very modern and elegant for the contemporary woman.
Hair colors
Already from the previous season, we've witnessed certain hair colors and techniques taking the spotlight at B.A.M. Hair Salon.
More natural colors with less maintenance have been in demand lately.
And if you think you need to be just another blonde to be trendy, but you can't handle all the upkeep and meticulous care, we've got some fantastic news for you!

BRONDE
Bronde is a more toned-down blonde, which is a combination of brown and blonde. Hence the term #bronde (brown + blonde).
If you've tried blonde highlights and balayage for a long time, bronde is a color that you can easily achieve by booking an appointment for a toner.
It's also worth trying if your hair has been through a lot and you want to give them a healthier appearance, but still don't want to go back to your natural darker shade brown.

SHADOW ROOTED BLONDE
If you adore your hair being blonde but are searching for a solution to avoid needing a touch-up every month, the shadow root blonde is an excellent choice.
It's a combination of highlights and balayage (or foilayage) where we keep the root darker and open up to the desired blonde on the lengths and ends.
It looks like the root has grown out, but it's so seamlessly blended with your natural color that it's the most flattering option for brunettes who want to lighten up.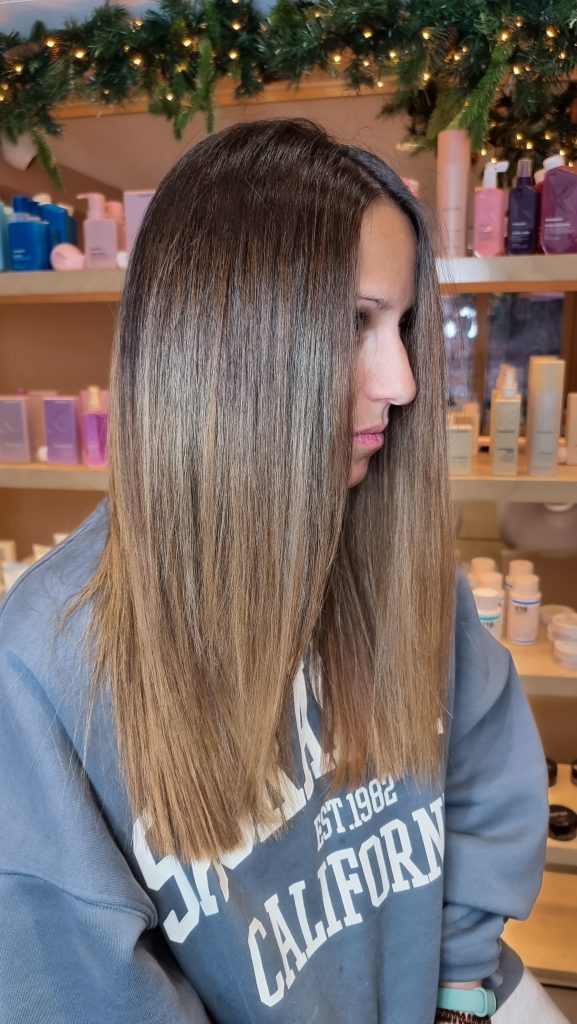 COPPERS & REDS

A very popular color mainly for autumn, but this time it's here to stay for much longer.
The earthy copper and red tones (or a combination of both for a dimensional result)
are shades that you should try at least once in your life!
If you think it won't suit you, we're here to debunk the myth, as the experienced hair experts at bamhairsalon will create the copper color for your own unique shades.
Copper with tints in violet or golden shades will flatter cool and warm skin tones.
RICH BROWNS

Rich browns are a very common hair color for Greek women, so much so that it can be boring.
However, we're not talking about the dark brown that you're used to, but a rich chocolate brown.
Brown hair gives freshness and youthfulness to the look and lately we have seen many women prefer it.
Color techniques like highlights or balayage can always be combined for brightness, with shades of honey or soft copper tones.
Hairstyles
According to the texture and density of your hair, you can wear the most modern hairstyles of the season.
This means that depending on your hair type, we will adjust your haircut for you.

BUTTERFLY HAIRCUT
A timeless and classic haircut is the layered cut.
The Butterfly Cut is currently the most sought-after haircut at any length, as it allows the hair to have natural movement and volume.