Here we are! 2nd lockdown…
It's not something we're excited about, we're all waiting patiently, staying indoors all day until we can resume our boring normality.
Just because we stay at home doesn't mean we neglect to take care of ourselves!
Think of the lockdown as a great opportunity to take care of yourself more than ever!
Being in your pyjamas all day and your hair in a bun that you have kept for days will not help your psychology and the positive energy in the house.
That's why in this article we suggest you an easy no-make-up look and hairstyle to look fresh and charming at home!
Make up
First and foremost, you should wash your face twice a day—in the morning and at night. This calls for moisturizing and cleansing!
Mix two drops of your favorite foundation into your moisturizer, or use a tinted moisturizer if you have one, for the natural no-makeup look.
Apply a layer of mascara and lip balm to moisturise the lips.
Optionally: If you don't have an oily face, apply Laouta shimmer oil to it instead of foundation for a shimmering glow. Top it off with a transparent lip gloss or a little colour from your favourite lipstick over your lip balm.
Hairstyle
We suggest you combine this no-makeup look with a wet hairstyle, here is how!
By combing your hair with your fingers, apply a sufficient amount of sea salt spray or hair gel to the roots, placing it where you prefer: all on the back or side and behind the ears.
Finally, apply hairspray to firm them.
If you just have washed your hair and you don't want to use any products, opt for a loose braid to keep the hair away from the face.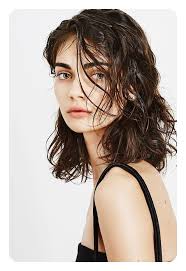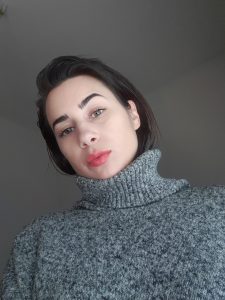 Pro tip!
If you have a dry scalp apply hair oil to your roots and let it act as a treatment while your hair will have a wet look!
More information about hair oils here.
Don't forget to take off your pyjamas and replace them with a cozy sweater and comfy pants to finalize your indoors look!