You dyed your hair with the most favourite and popular hair technique, balayage. Now what?
You already know very well that bleached hair is more delicate. Taking proper care of them is key to keeping them healthy and avoiding damage.
One of the most important tips we give to our bamhairsalon friends who have discoloured hair, is to reduce the use of thermal tools for styling.
But how shall I do my hair? We hear you say.
Balayage is really a wonderful technique for elegant women, and it looks best when combed. Or thoroughly sloppy combed if you want to have the ultimate look of the day. Based on this philosophy we will cover in today's article:
1.elegance
2.convenience and
3. carelessness
To protect your hair from the heat and enhance your colour, we've compiled a list of our favourite balayage hairstyles below.
1. Curls
No need to curl your hair with a curling iron or curling scissors as you can braid them into a ribbon in just 10 minutes, go to sleep at night and wake up the next day with gorgeous curls!
Check out our heatless curl technique.
2. Thoroughly sloppy bun
If your hair is straight and you want to create your bun in curly hair, then create the curls without heat and the next day when you untie your hair; create this easy bun that we show you in this video!
3. Put a scarf in your hair.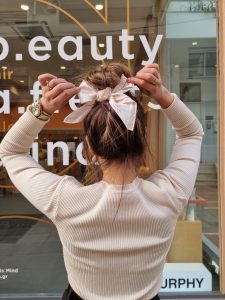 Whether in a low bun or a high bun, try adding a scarf to your hair to upgrade your hairstyle!
We have videos of 3 super easy hairstyles with scarves on our YouTube channel! Pay close attention to this video on how to properly and firmly secure a scarf to the hair for a more stable and easy result!Whether in a low bun or a high bun, try adding a scarf to your hair to upgrade your hairstyle!
Create easy chignons with accessories like scrunches, bangles, and bobby pins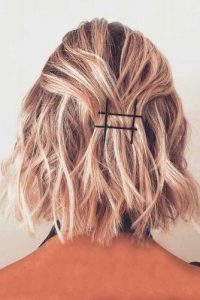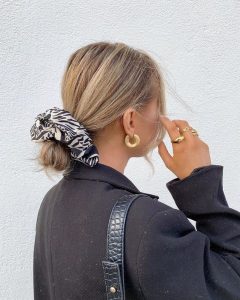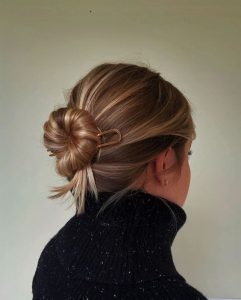 You'll only need 5 minutes to create these easy chignons that will bring out your sun-kissed colour hair!
5. Braid your hair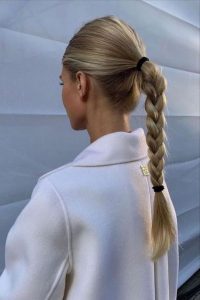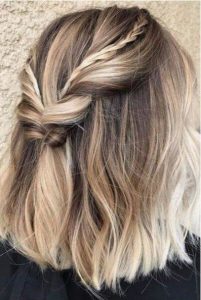 Braids and hair twist in hair with balayage technique will show off your new colour, protect your hair and give you a look that you can keep from the morning at work to the evening for a drink with your friends!
You have nothing to lose! All that's left is to learn how to manage your new hair to create an easily chic style! Experiment with easy hairstyles that will not only protect your colour but show it off at the same time!