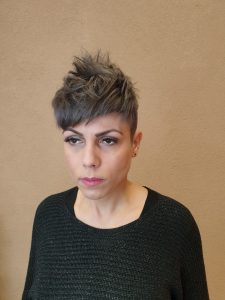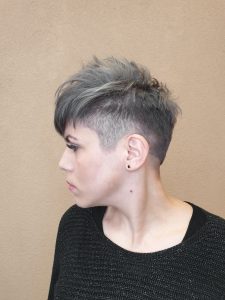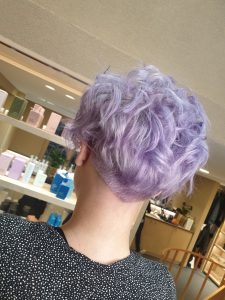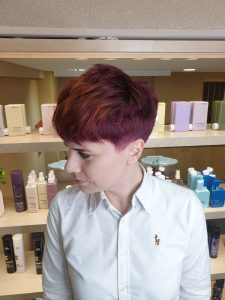 The Pixie Cut is a short haircut, usually very short at the back and sides but a little longer at the top of the head with bangs at the front.
Sometimes is referred to 'boys' haircut' to identify how short this hair style is.
It became a trend back in the 1950s by Audrey Hepburn. It became a trend back in the 1950s by Audrey Hepburn. Since then, many celebrities have opted for it and you came across it all over Instagram. You can help but wonder, 'Does that haircut suits me?'
If you are made up your mind to cut your hair that short and determine your personal look, then you have to discus the basics with your hairdresser, who will advise you accordingly. Here is the essential information you need to know before trying the Pixie Cut:
What you need to know beforehand
There will be moments that you will miss your long hair
Shampoo and conditioner products will last longer
Drying your hair will be a piece of cake
You will learn how to style your hair
No more tangled hair
To be absolutely sure before you try such a dramatic change
How much time it needs for my hair to grow long again?
If your hair grows with regular pace, then in about one year it will reach your shoulders.
What is the right way to grow my hair after a Pixie Cut?
The most important part is to compromise with the transitional period where your hair grows from Pixie to long.
Trimming regularly your hair will help with splitting ends and adjust your hair while they grow long.
ou will learn new tricks and hacks about hairstyling
Do not neglect your hair routine. Just because you have short hair it does not mean that you skip hair treatments or use inferior hair products
Will it suit me?
With like every hair change you are wondering 'will it suit me?'. Its normal to wonder, as with every hair change, we reinvent our look and style and gain confidence.
Just like with every haircut you need to trust your hairdresser and have a fantastic cooperation with.
Your hairdresser must know about your facial characteristics and be able to tell which haircuts suit you.
So don't worry, if you have a professional by your side where you are communicating in high frequencies the result will be rewarded, flattering and trendy. And yes, it will suit you!