Σε αυτό το βίντεο διαβάζουμε τις κριτικές των πελατών μας στο bamhairsalon στο Χαλάνδρι!
Ευχαριστούμε όλους όσους άφησαν τις κριτικές τους για το κομμωτήριο μας στη google !
Είναι κάτι που μας βοηθάει για τη δική σας καλή εξυπηρέτηση και εμπειρία στο κομμωτήριο μας!
Συνεχίστε να αφήνετε τις κριτικές σας για να κάνουμε την κοινότητα μας καλύτερη!
SUBSCRIBE: https://www.youtube.com/channel/UCxiLIcO-Bl76vXahzH4_9Zg?view_as=subscriber
INSTAGRAM: BAM Hair Salon @bamhairsalon.grhttps://www.instagram.com/bamhairsalon.gr/
FACEBOOK: beauty_affects_mind https://www.facebook.com/beautyaffectsmind
[quiz-cat id="735"]
"The concept was to create a design which would match the project's name and expand it into reality."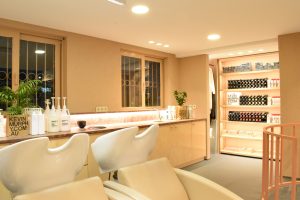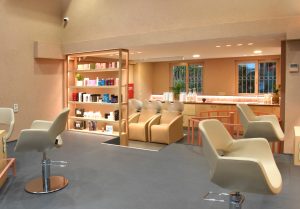 B.A.M Hair Salon, is much more than a salon in Chalandri.
It was designed by Evryklia Tzimou, interior architect and lighting designer who made our vision come true by combining modern structure, minimalism and luxury.
The inspiring work for the realization of this project was recognized not only by you but also by Archisearch.gr a platform that researches, selects and presents projects dealing with different aspects of architecture around the world.
Read the article published by Archisearch about B.A.M Hair Salon here.
The best Keratin Treatment System in the World, now for the first time in Greece!
NANOKERATIN SYSTEM Therapy is a Worldwide professional choice. We are proud to offer you the highest quality in Keratin Therapy available!
About Nanokeratin System Therapy.
It's a compilation of beauty, science and wellness focusing on innovative technologies for the health of your hair. It repairs hair from the inside out helping the modern woman feel and look beautiful.
The Nanokeratin SYSTEM treatment lasts up to 6 months (with proper care and at home) and restores hair health. This is how: How?
It produces enzymes related to those found in hair for a natural and safe hair remodelling with 0% formaldehyde and aldehyde that does not release chemical gases.
It allows the hair to recover from the inside out resulting in reshaping the outer foundation of the hair and transforms the hair fibers into straight ones.
It restructures the hair fibres, activates the inner hair tissue and creates a shield against environmental elements.
In addition, it binds the internal pigments for a beautifully balanced look as well as intensive shine after dying.
The Result: Healthy, toned, elastic, luminous hair that blocks out harmful environmental factors that affect hair quality on a daily basis. It is designed to make hair easily manageable, resilient, improve elasticity and increase hydration to make hair smooth. It is designed to make hair manageable with strength, improve elasticity and increase hydration for smooth hair.
Nothing feels like your new hair, after you have just visited the salon. You can't wait look yourself at the mirror and feel the new texture of your hair.
On the other hand, an unfortunate haircut will blow off all this confidence, not to mention that will make you look older than you really are.
Here are 12 mistakes about your hair, you must avoid if you want to look younger.
Rapunzel syndrome
You like and wear your hair wrong.
There is no problem with that at all. However too long hair especially up until the height of the waist will make you look older than you really are.
As we grow older, our hair tends to thin and slim. By keeping your hair too long you aggravate the problem. We suggest you discus with your hairdresser about a new length over your hair that suit you and flatter your facial characteristics.
A long frame with light layering and volume on the right spots is what we recommend you.
Also, if you add fringe to this haircut, you will provide more character and style.
You never change your look
The biggest mistake women do with their hair, is having the same style and haircut for decades.
Hairdressing has come a long way. Follow that path too! Besides, fashion always comes back with a more modern style.
You have the wrong colour on your hair.
Apart from an unfortunate haircut, a wrong colour can make you look older too.
Usually too dark colours tend to add ages in your appearance, plus it negatively contrasts the white hair when they come out.
We suggest to lighten up the colour of your hair one or two tones according also with your skin tone and try highlights on the root or the edges of the hair to bring depth and dimension to your hair.
You part your hair wrongly
A small detail such as parting your hair the wrong way can make you look older.
Parting your hair right in the middle or an extreme side parting is not suitable for everyone.
A light fringe or bangs will flatter your appearance more, especially if your hair are thinning and will make you look younger.
Too much volume
Just the right amount of volume is necessary to make your hair look healthy and strong. Too much volume is a problem, because it resembles out of fashion haircuts from a past decade and will make you look older.
No volume at all
Balance and harmony is the key here. No volume at all and thin hair pinned to your head is big foul, as it will make you look much older.
As far as styling, take extra attention as thin flat hair highlight to much your facial characteristics.
You use the wrong shampoo and conditioner
As we grow older the needs of our hair change. Using 'all type of hair' shampoo and conditioner is a wrong choice, as you need to focus on product specialized for your type of hair.
In that way you won't have issues with your styling. Furthermore, you must include hair treatments in your weekly routine and opt for the right styling products for your hair type.
You neglect your hair health
Years of different techniques on your hair will have an impact on the appearance and the health of your hair.
Especially if you are not taking care of them along the way.Most probably the problem appears in the lengths and ends of your hair, which has a negative results on your appearance and overall image of your hair.
To restore both the health of your hair and your overall confidence we suggest you try a refreshing new haircut and the right hair treatment products. In that way both your image and the elasticity of your hair will be improved significantly.
The wrong hair accessories
There were days when whatever style you tried it worked.
Unfortunately, those days are gone. Using that girly hair accessory might cause a different result that the one you want.
The key here is to make it look natural.
For instance, try hair accessories that match your hair colour tones and avoid childish and bright colours.
The ponytail hairstyle
As we grow older, is better to communicate our maturity and quality and leave behind the choices we had when we were at our 20s.
A ponytail hairstyle it makes obvious the marks of time and will not highlight your maturity and quality that goes with your image.
On the contrary, discuss with your hairdresser about what haircut it suits you and find together one that will compliment your facial characteristics.
You are obsessed with grey hair
Many ladies have astonishing natural grey colour to their hair.It's a missed opportunity hiding it.
Discuss with your hairdresser and find a solution on how you can highlight them more and add some colour highlights here and there to make them look perfect.
Adjust your hair to your lifestyle
You have achieved so much over the years, and you should be proud with yourself. ! Situations have changed though, and your hair should change too For instance, if you have retired from an office job and you spend time doing your favourite hobbies,
then why you keep the same 'corporate look'?
Free yourself and change your look!
All this combined with soft makeup that will gently accentuate the eyes and lips will give you the perfect image you deserve!
Η Θεραπεία Botox Κερατίνης είναι μια θεραπεία που βοηθάει τα ατίθασα μαλλιά στο να μη φριζάρουν και να είναι πιο εύκολα διαχειρίσιμα.
Η θεραπεία Botox Κερατίνης διαφέρει από μια θεραπεία κερατίνης καθώς η εφαρμογή της στο κομμωτήριο γίνεται σε πολύ πιο σύντομο χρόνο από μια θεραπεία κερατίνης και κρατάει λιγότερο διάστημα έως και 2 μήνες ανάλογα την ποιότητα των μαλλιών σας.
Το αποτέλεσμα λείανσης που έχει το botox κερατίνης σε σχέση με τη θεραπεία κερατίνης δεν είναι τόσο δυνατό όσο στην κανονική θεραπεία κερατίνης , που σημαίνει πως θα μας αφαιρέσει μεν το φριζάρισμα και θα μας βοηθήσει στο να διαχειριστούμε τα μαλλιά αλλά όχι σε τέτοιο βαθμό όπως σε μια θεραπεία λείανσης κερατίνης όπου είναι πιο δυνατή, και τα αποτελέσματά της είναι πιο εντονα και κρατούν περισσότερο διάστημα.
Η θεραπεία Botox κερατίνης προτείνεται σε μαλλιά σπαστά , με σκληρή υφή που φριζάρουν εύκολα. Εαν τα μαλλιά σας είναι πολύ σγουρά και επιθυμείτε εύκολα ίσια και λεία μαλλιά στην καθημερινότητά σας, τότε προτείνουμε την θεραπεία λείανσης κερατίνης για πιο δυνατό αποτέλεσμα που θα διαρκέσει περισσότερο και θα κάνει το ίσιωμα των μαλλιών σας παιχνίδι!
Seasons come and go and you feel you need a change. You always think about changing your look but you never take the decision. After all what should you go for? A new hairstyle? A daring colour, or an extreme haircut? You might even be afraid that what you have thought won't fit you and you are confused!
Girl we got you!
Πριν κάνεις την αλλαγή στο look σου συζήτησε με τον κομμωτή σου τα παρακάτω 5 πραγματάκια ώστε να αφεθείς στα χέρια του ειδικού χωρίς φόβο και ανασφάλεια!
1.Εξήγησε το προσωπικό σου στυλ.
The moment you enter the hair salon we will be able to tell what's your style. Are you Rock or classic chic – Boho or Riot Girl – we could tell!
However, its necessary to discuss and reveal more about your personal style and taste with your hairdresser. Are you going for a radical style change? Do you want to experiment with the fashion trends? It's important to understand that whatever your personal style is, your hair is the one that will communicate that style holistically to the outside world and highlight your personality.
2.Ανέφερε τυχόν προβλήματα του τριχωτού της κεφαλής σου.
Think your hairdresser as your personal hair doctor. You have to be sincere with him/her and always share if you have any scalp issues, such as dryness for example.
In case there is a problem with you scalp, you hairdresser will take care of you in the wash-basin (you might need to undergo some special scalp treatments) and he/she will avoid demanding and hard techniques that might enhance the problem, such as decoupage.
Με αυτόν τον τρόπο θα ξέρει αν πρέπει να αποκλείσει εξ αρχής κάποιες προτάσεις που ενδεχομένως να έχει να σου προτείνει για την αλλαγή στο look σου.
3.Ανέφερε το περιβάλλον που περνάς τις περισσότερες ώρες της ημέρας καθώς και τις δραστηριότητές σου.
It is widely known that the environment affects our hair f your job is a chef in a restaurant for example then it is very likely that your hair will become oilier than it should due to working conditions, or you may be in an office that has air conditioning and this will dry out your hair more. You may also go to the gym often and do intense exercise during the week, then you're almost certainly sweating and probably need to wash more often.
These factors will help your hairdresser to guide you in making the right choice for a hair change, as it is very likely that you will need to change your hair routine to something more demanding. That might involve more styling and more visits to the hair salon to align your daily routine with your new look.
4.Και μιας και μιλήσαμε λίγο για ρουτίνα και lifestyle, το επόμενο θέμα συζήτησης είναι να εξηγήσεις περισσότερα για τη ρουτίνα των μαλλιών σου.
Once you sit down with your hairdresser to discuss what change you want to make to your hair, he/she will have already scanned the quality of your hair and will know whether you have textured or fine hair. Now it your moment to discuss your hair drama!
Your hair doesn't set and frizz, it's flat without volume, when you wash your hair, what products you use, what's your go-to hairstyle, how you prefer your parting, and much more!
There is a high chance that you are treating your hair poorly and that this is affecting the overall behaviour of your hair. Then along with the change in your look will inevitably come the change in your hair routine. This will include tips on how to treat your hair correctly from shampooing to products for quick and easy styling - and finally that change you've been wanting for so long will be the most correct decision you've ever made!
5.Τόνισε στον κομμωτή σου τα χαρακτηριστικά που αγαπάς στο πρόσωπο σου!
No we don't consider you as a show off! Quite the contrary, we admire women who love, take care themselves and embrace all their beauty, even the less favourite parts of their image. That's confidence, don't you agree?
So, its time to express loud and clear what you love about your face! Maybe the change you need is as small as a fringe! Your hairdresser will help you bring out your beautiful face with a haircut or change your hair colour to highlight more of your eye colour!
Whatever your final decision on changing your hair, big or small, it's time to do it! Just trust the expert, discuss without shame, show your true self and the result will be better than you thought! Are you still thinking about it?