How did you wear your haircut during 2019? Thinking of cutting your hair in a new style to be as hot as possible in 2020?
Welcome the change which will make you feel very refreshed and rejuvenated!
So, start 2020 with a new haircut and styling!
You're in the right place to get inspired for the hottest fashion trends in haircuts, and below we present the top modern, trendy, feminine and confident haircuts you'd like to have.
1. LOB or Long frame
First and foremost on the list is the long frame. A very popular haircut trend from 2019 which adds elegance, femininity and sophisticated character to the women who choose it.
Keep it up to the height of the shoulders so you can grab your hair in buns or pull them back while you are exercising at the gym or even you can include this hairtyle for more stylish options too!
2.Layered texturized frame
As with the previous hairstyle, this length will come just above the shoulders with a slight layering at the edges with more texture.
It looks fantastic on loose wavy curls and gives a more playful look than the traditional frame which has the hair all the same length.
3.Bowl Cut
We are not referring to the Leonardo DiCaprio's classic Titanic haircut, by the term Bowl Cut!
On the contrary we refer to a modern very short haircut where the top is rounded and cut all around the head and the neck is almost shaved.
We were impressed by how Charlize Theron is wearing this haircut, proving that it can be sexy, suitable and versatile when it comes to styling.
4.Modern Shag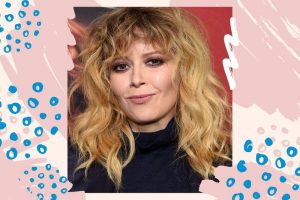 The Shag is a 70's inspired haircut with a rock and grunge character in a more modern style, suitable for 2020 with textures and layers.
Retro styles are back with a vengeance, and we've seen celebrities like Natasha Leonne rock it as well as our favourite Genevieve, creative director of Greece's Next Top Model!
Brigitte Bardot Bangs or BB fringe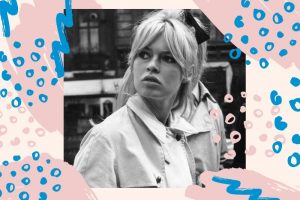 BB fringe is a very hot haircut for both long and medium hair for 2020. It can upgrade and change your look completely, by simply applying long bangs in your style. This haircut it will resemble also the retro Shag style, especially on the front part.
6.Modern Mullet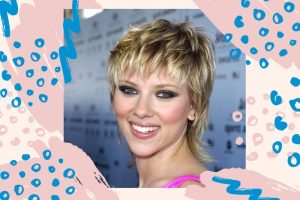 A haircut that few would have expected to make its reappearance in 2020.
A mullet haircut is like having two haircuts at the same time: Short in the front and long in the back. Remember Mel Gibson in the 80s.
To bring this haircut into today we create a softer version of it and it ends up looking like a shag with more layers in the front.
Both Miley Cyrus and Scarlett Johansson wear this haircut quite successfully!
7.Layered Long Hair
As we always say, long hair is always in fashion. While in 2019 we had straighter cuts even on long hair, now we are back to layered hair with light wavy volumed curls.