Compromise is not an option when it comes to dull hair
You can bring them back to life by using the tricks and hacks we suggest below to get your hair to shine again!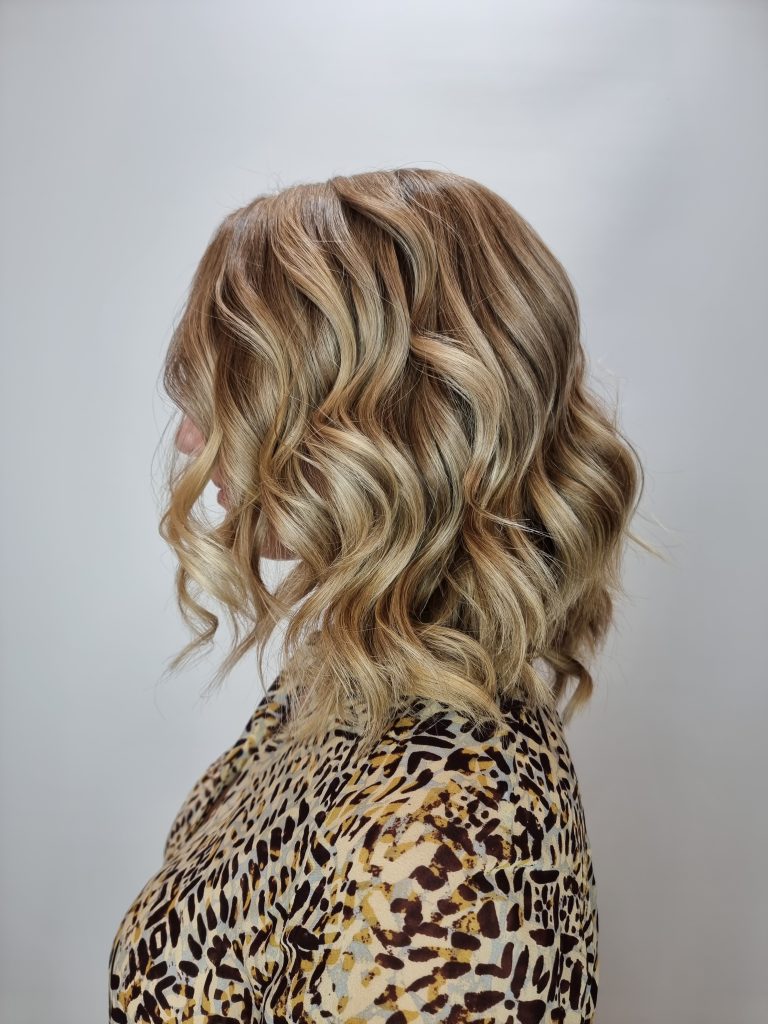 After your hair salon appointment, you may have noticed that your hair not only feels great but is also very shiny and soft.
In order to achieve this effect on your hair, you need to do a few things between appointments so that your hair maintains its shine.
What is dull hair
The characteristics of dull hair are lack of movement, elasticity while looking dehydrated or dry.
You may also notice that the colour looks faded and dull.
Why does hair get dull?
Regardless of their colour, from blonde to brown, hair can lose its shine.
There are many reasons why this can happen, ranging from diet, lifestyle or hormonal imbalances, but there are also things you can do unintentionally such as:
Not rinsing your hair well
Washing your hair with too hot water
Too much exposure to sun, salt, or hard water
Using thermal tools frequently
Using dying treatments frequently
Yet, there is no reason to feel that your hair condition is irreversible as there are numerous treatments, tips & tricks to bring back the dynamic quality to your dull hair!
How to restore shine to dull hair
It's important to create a hair routine that will help you restore shine, strength and hydration to your dry hair, but also prevent colour fading.
Use salon products to cleanse the hair and scalp.
Established and proper hair care with professional products is essential for hair health.
Start with a high-quality shampoo that fits your needs and hair type.
For instance, if your hair is coloured but also dry, select a high-quality shampoo that will maintain your hair's hydration and colour.
Both a hair treatments and a conditioner should be an essential part of your routine if you want your hair to look and feel its best.
Include salon treatments in your hair care
Salon treatments will significantly assist in restoring your hair's health because they are far better than at-home hair treatment.
You can start salon treatments once a month, but it's best to follow your hairdresser's advice if you think you might need more than one treatment a month.
B.A.M. Hair Salon experts recommend treatments from the TREAT.ME collection, inspired by the latest skincare ingredients.
Plant-based proteins help to strengthen and repair the daily damage caused by heat hairstyling and chemical treatments.
Choose from the range of treatments that include hydration, strengthening, thickening and anti-aging - it's like treating hair with a high-tech facial care!
Hacks for shiny hair
3 tips that will add shine while protecting your hair from damage.
The Heat Protection Spray
This is the number 1 product that should be in your hair styling routine.
As its name suggests, it protects our hair from heat.
So, if you're going to use heat on your hair, use a heat protection product or choose styling products from Kevin Murphy that already contain heat protection.
Add shine
Use a product that perfects the hairstyle and will add shine and reflect light back into the hair.
SHIMMER.SHINE is a mist treatment that doesn't oil the hair!
Spray your hairstyle as a final step and give it moisture and protection!
The shimmer it contains gives hair the desirable shine
and is available for blondes and brunettes!
The cold air
a useful tip for maintaining the style and giving your hair shine.
Adjust the blow dryer on cold air and dry the hair from the top to the bottom. This way you firm the hairstyle, and also shine your hair!