What are the various hair types and categories?
Yes, you guested it right, hair is divided into categories.
Category 3 is for curly hair, and type 3B is for curly hair with not too short but relatively tight spiral.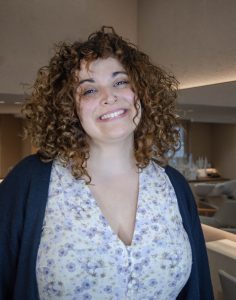 The products we use for our routine for curly hair when shampooing and styling, are very important for healthy, shiny, and spiral-separated curly hair.
In this video our guest Thalia Papageorgiou Master Hair Stylist of Arma Beauty shows step by step a hair routine with specific products from #KevinMurphy for curly hair type 3 and specifically curls 3B, so you can follow it yourself at home!
Thanks a lot Thalia for being with us in this video with Arma Beauty & Kevin Murphy Greece.